Wskutek decyzji radnych Wroniecki Ośrodek Kultury utracił 1,5 miliona złotych z 4 milionowej dotacji. Już teraz WOK ogłosił, że część imprez się nie odbędzie. Radni przyjęli wniosek burmistrza o zmianę uchwały budżetowej niemal jednogłośnie i zajęło im to około 20 minut. Miesiąc później, ta sama rada przez blisko dwie godziny debatowała nad zmianą wynagrodzenia dla nich oraz burmistrza.
W kwietniu burmistrz Mirosław Wieczór zapoznał radnych z komisji budżetowej ze zmianami w uchwale budżetowej na obecny rok. Pojawił się tam zapis o obcięciu dotacji dla Wronieckiego Ośrodka Kultury z 4,2 mln do 2,7 mln złotych. Te pieniądze zostały przesunięte na domy pomocy społecznej (1,1 mln) i rodziny zastępcze (0,4 mln).
Nad tak drastyczną zmianą budżetu WOK-u nie odbyła się żadna debata. Wtedy zarówno burmistrzowie nie poinformowali radnych o tym, że zabierają ponad 40% dotacji, a radni nie spostrzegli i nie dociekali, czym podyktowana jest ta zmiana, mimo że mieli dużo czasu na zapoznanie się z dokumentem. Dyskusja nad zmianą uchwały budżetowej w trakcie kwietniowej sesji trwała nieco ponad 20 minut i dotyczyła zupełnie innego tematu. Finalnie uchwała przeszła w stosunku głosów 11 radnych "za", 1 "przeciw" i 3 "wstrzymujących się".
Gdy do Wronieckiego Ośrodka Kultury dotarła ta informacja (ich też wcześniej nie poinformowano, że Ratusz zamierza zabrać im 1,5 mln złotych), zaczęło się robić nerwowo. WOK zmuszony został do odwołania niektórych imprez, o czym sam ośrodek poinformował we wtorek: Niestety i nas nie ominęły trudności finansowe, które zmuszają do zmiany planów i odwołania tegorocznej Nocy Świętojańskiej oraz planowanej Gali Disco Polo. Zrobimy wszystko, aby wydarzenia kulturalne w naszym mieście wciąż się pojawiały i były dla Was atrakcyjne. A takich cięć na imprezach i być może na sekcjach oraz etatach może być w przyszłości więcej. Niewykluczone też, że gdyby doszło do takiej sytuacji wcześniej, to mogłoby dojść nawet do odwołania Dni Wronek.
Informacja o wywróceniu budżetu WOK-u do góry nogami dotarła w końcu do radnych. I we wtorek, podczas posiedzenia komisji budżetowej, zapytali o powody takiej decyzji. Mirosław Wieczór przekonywał, że jest to "sytuacja ratunkowa" wobec domów opieki społecznej oraz rodzin zastępczych i muszą dołożyć do tych instytucji więcej, ze względu na ogólny "wzrost kosztów". Domy pomocy społecznej: przed zmianą – 737 930 zł, zmiana – 1 100 000 zł, po zmianie – 1 837 930 zł. Rodziny zastępcze: przed zmianą – 312 140 zł, zmiana – 400 000 zł, po zmianie – 712 140 zł. Wzrosty są ponad dwukrotne.
Finalnie Mirosław Wieczór zapowiedział, że "znajdzie" dla Wronieckiego Ośrodka Kultury 600 000 zł. Pełna kwota zabrana ośrodkowi nie wróci do ich puli. Ponieważ, zdaniem burmistrza, WOK ma to sobie zbilansować darowizną otrzymaną od Samsunga w wysokości 900 000 zł. Tym samym wronczanie mogą zapomnieć o kolejnych imprezach i wydarzeniach. Zarzucił także dyrektorowi Michałowi Poniewskiemu sianie paniki oraz wprowadzanie zamieszania. Szkoda tylko, że przez własną decyzję i brak wcześniejszych rozmów doprowadził do sytuacji, że Wroniecki Ośrodek Kultury w połowie roku był zmuszony do zbudowania własnego budżetu na nowo.
W trakcie czwartkowej sesji radnych rozpaliła jednak inna sprawa. Opozycja zadecydowała, że "skoro trzeba oszczędzać, to zacznijmy od siebie" i zaproponowali obniżenie uposażeń dla radnych oraz burmistrza. Dyskusja trwała i trwała. Obie strony się spierały. Obóz burmistrza (którego nie było na sesji) argumentował, że obniżenie wynagrodzenie dla Mirosława Wieczora bez jego obecności jest nieeleganckie, powoływali się także na kwestie prawne. Przewodniczący Rady Piotr Rzyski pozwolił sobie na własną opinię mówiąc, że burmistrz zrobił tyle dla Wronek, że w dużym skrócie, te pieniądze mu się po prostu należą.
Opozycja z kolei stała na stanowisku, że bycie samorządowcem to działalność społeczna i optowali przy tym, że przykład oszczędności powinien iść z góry – czyli w domyśle od nich. Obie strony nie doszły do porozumienia i finalnie liczyły się głosy wśród 15 zebranych.
Z najbardziej radykalną propozycją wyszedł radny Ernest Frankowski, który zdenerwowany tokiem dyskusji zaproponował: Przewodniczący Rady – 5 zł, Wiceprzewodniczący Rady – 4 zł, Przewodniczący Komisji Stałych – 3 zł, Zastępcy Przewodniczących Komisji stałych – 2 zł, radni nie pełniący funkcji – 1 zł. Tylko on sam był za tym pomysłem.
Udało się w końcu doprowadzić do głosowania. Najpierw apanaże burmistrza zostały zmniejszone, a następnie radnych. W szczególności ten pierwszy nie może pogodzić się z decyzją Rady. Burmistrz Mirosław Wieczór napisał na swoim Facebooku: Radni m.in. Sławomir Śniegowski i Jarosław Mikołajczak po konsultacji z wicestarostą obniżyli mi do minimum wynagrodzenie. Za dobrą współpracę z mieszkańcami i organizacjami? Za powstanie obwodnicy wraz z łącznikiem? Za wybudowanie nowej szkoły? Za realizowaną fotowoltaikę?
Rozmowa na temat diety radnych i wynagrodzenia burmistrza rozpoczęła się w czwartek 25 maja o godzinie 18:32, a zakończyła o 20:12 tego samego dnia. Natomiast uchwalenie uchwały (nie było tutaj dyskusji) zabierającej z budżetu Wronieckiego Ośrodka Kultury półtora miliona złotych… 23 minuty. Miejmy nadzieję, że jest to jednostkowy wypadek i radni pozostałe uchwały czytają dokładniej. W przeciwnym wypadku, jeśli tak duża zmiana budżetu w tak znaczącej instytucji przechodzi bez echa i żadnego zapytania radnego, to jako mieszkańcy mamy problem. I też nasi burmistrzowie, gdy w przesunięciu kwoty półtora miliona złotych, autorytarnie podejmują taką a nie inną decyzję bez wcześniejszych rozmów, co będzie w momencie, gdy zapadaną wyroki sądowe w sprawie Samsunga i pałacu w Biezdrowie, gdzie budżet gminy dostanie bardziej po kieszeni.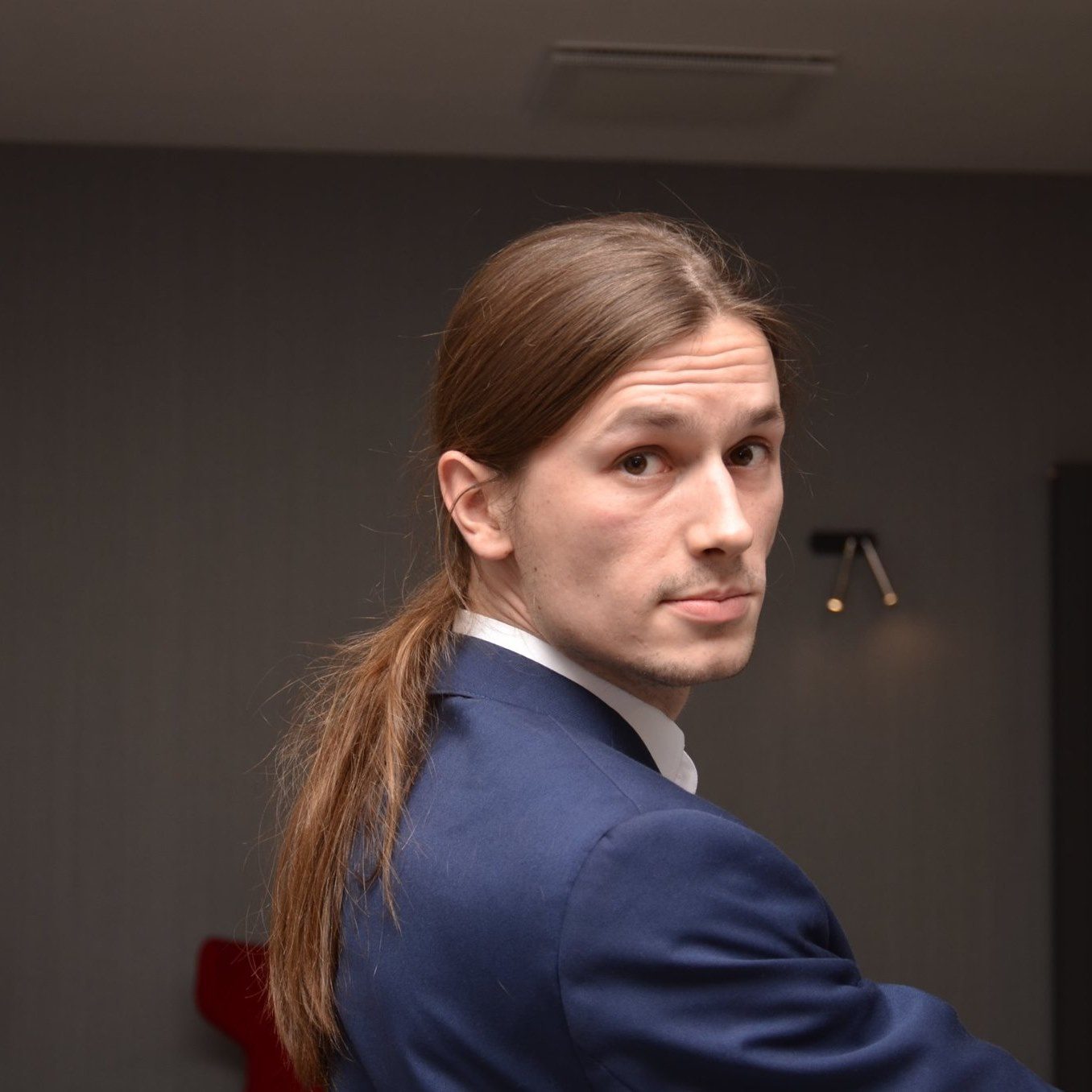 Z dziennikarstwem byłem związany zanim osiągnąłem pełnoletność. Umiejętności nabywałem głównie dzięki własnej inicjatywie, ale też w lokalnych pismach. Od zawsze jestem zaangażowany w pomaganiu lokalnej społeczności. Zawsze dążę do tego, aby tworzone przeze mnie materiały były jak najwyższej jakości.