Błękitni Wronki przez trzy rundy występowali w Centralnej Lidze Juniorów U-17. W tym okresie rywalizowali i urywali punkty Lechowi Poznań, Lechii Gdańsk, Pogoni Szczecin czy Arce Gdynia. Niestety przyszedł spadek. O jego przyczynach, najbliższych celach oraz największych talentach tej akademii, porozmawialiśmy z trenerem Błękitnych U-17, Michałem Dolatą.
Jaki jest cel Błękitnych Wronki na najbliższą rundę? Powrót do Centralnej Ligi Juniorów za wszelką cenę?
– Dla nas najważniejsze jest to, żeby ci zawodnicy się rozwijali i trafiali do lepszych akademii, jak to było teraz. Wcale ten spadek z CLJ nie jest dla nas całkowitą porażką, gdyż Fabian Grzelka i Kacper Zaborski trafili do Pogoni Szczecin. Z kolei Klaudiusz Milachowski do Arki Gdynia, a Tymoteusz Czerwiński do Rakowa Częstochowa. Nie ukrywam, że my chcemy z powrotem awansować do Centralnej Ligi Juniorów i rywalizować z najlepszymi. Tam nasi zawodnicy mogą się przede wszystkim rozwijać.
Jak wyglądały wasze przygotowania do nowego sezonu?
– Byliśmy na siedmiodniowym obozie w Kaliszu Pomorskim. Trenowaliśmy dwa razy dziennie. Przez ten czas zdążyliśmy zagrać dwa mecze kontrolne. Jeden z rówieśnikami, Błękitnymi Stargard, a drugi z A-klasową drużyną, Mirstal Mirosławiec. Oba te mecze wygraliśmy, odpowiednio 5:1 i 4:0. Po powrocie z obozu trenowaliśmy na własnych obiektach i nasze przygotowania zwieńczyliśmy sparingiem w Grodzisku Wielkopolskim z Akademią Piłkarską Reissa U-17. Ten mecz przegraliśmy 1:3. W sobotę już startuje liga i zagramy, moim zdaniem z faworytem do awansu, Wartą Poznań KS, rocznikiem 2004.
W tym sezonie w kategorii U-17 głównym rocznikiem jest 2003. Jak to wyglądało u was, czy ci chłopcy grali w zeszłym sezonie w CLJ?
– Tak, można nawet powiedzieć, że mieliśmy drużynę złożoną z rocznika 2002 i 2003. Na pewno nie możemy powiedzieć, że graliśmy tylko starszymi. Proporcje wyglądały mniej więcej 50 na 50, gdyż pięciu zawodników było z 2002, a sześciu z 2003.
Wasza kadra mocno się zmieniła?
– Z grupy rocznika 2003 odszedł Fabian Grzelka, do Pogoni Szczecin. Można rzec, że to był w naszym zespole gracz topowy. Kilku chłopaków też odeszło do Przemysława Poznań, bo dostali się do lepszych liceów w Poznaniu. Zatem zostało mi trzech chłopaków z rocznika 2003 i czterech z drużyny C1 (trampkarz starszy – przyp. red.). W sumie to było siedmiu zawodników, więc uzupełniliśmy kadrę o czternastu nowych graczy. Wspomniany obóz miał na celu nie tylko realizowanie aspektów szkoleniowych, ale także integrację. To był czas na to, żeby grupa się poznała.
Od zakończenia rundy wiosennej CLJ U-17 i spadku Błękitnych minęło już sporo czasu, ale nie sposób nie wrócić do tamtych meczów. Czy trener uważa, że utrzymanie jednak było możliwe? Zdobyliście dziesięć punktów w czternastu meczach i mieliście stratę do bezpiecznego miejsca wynoszącą tyle, ile uzbieraliście oczek.
– W rundzie jesiennej zdobyliśmy siedemnaście punktów i się utrzymaliśmy. Niestety wiosną uzbieraliśmy ich nieco mniej. Na pewno była szansa, żeby się utrzymać. Jednak należy zaznaczyć, że Akademia Reissa, z trenerem Maciejem Palką na czele, nas zaskoczyła. Trzeba im oddać, że to naprawdę silna drużyna. Pierwszy mecz z nimi był wyrównany i mieliśmy swoje szanse, choć ostatecznie przegraliśmy 0:1. Z kolei w rewanżowym spotkaniu w Opalenicy już nas zmiażdżyli i skończyło się 5:1. Oczywiście, była szansa, żeby się utrzymać, ale w tych meczach, które były na styku, nie zdobywaliśmy za wiele punktów. Traciliśmy gole w końcówkach. Na inaugurację zremisowaliśmy z Lechią Gdańsk 2:2, a gola na wagę jednego punktu strzelili nam w końcówce. Mecz meczowi nierówny, aczkolwiek w niektórych spotkaniach brakowało nam szczęścia.
Rozmawiałam z trenerem Maciejem Palką, podsumowując ich debiutancką rundę w CLJ, i mówił, że kluczowy mecz w kontekście utrzymania, był ten z Błękitnymi Wronki. To była piąta seria gier, a AP Reissa miała na swoim koncie cztery porażki. Trener "Reissów" powiedział, że gdyby nie wygrali tego meczu to najprawdopodobniej by się nie utrzymali. To spotkanie dodało im pewności siebie i później złapali serię czterech zwycięstw, co było kluczowe w kontekście utrzymania?
– To jest piękno piłki nożnej. Tak samo mogło być w drugą stronę, wygralibyśmy ten mecz, na koncie trzy punkty. Uroślibyśmy mentalnie, dodałoby nam to skrzydeł i może byśmy byli w takiej samej sytuacji jak teraz AP Reissa, ale z naciskiem na "może". Jednak tak się nie stało, bierzemy ten spadek z pokorą. Mamy nadzieję, że fortuna się odwróci i będzie nam sprzyjać w tej rundzie. Dodam jeszcze, że Akademia Reissa była czarnym koniem tamtych rozgrywek, była w stanie pokonać m.in. Lecha Poznań czy Pogoń Szczecin. Zasłużyli na to utrzymanie.
Dalszy ciąg rozmowy znajduje się na w serwisie Weszło! Junior. Zapraszamy do kontynuowania lektury.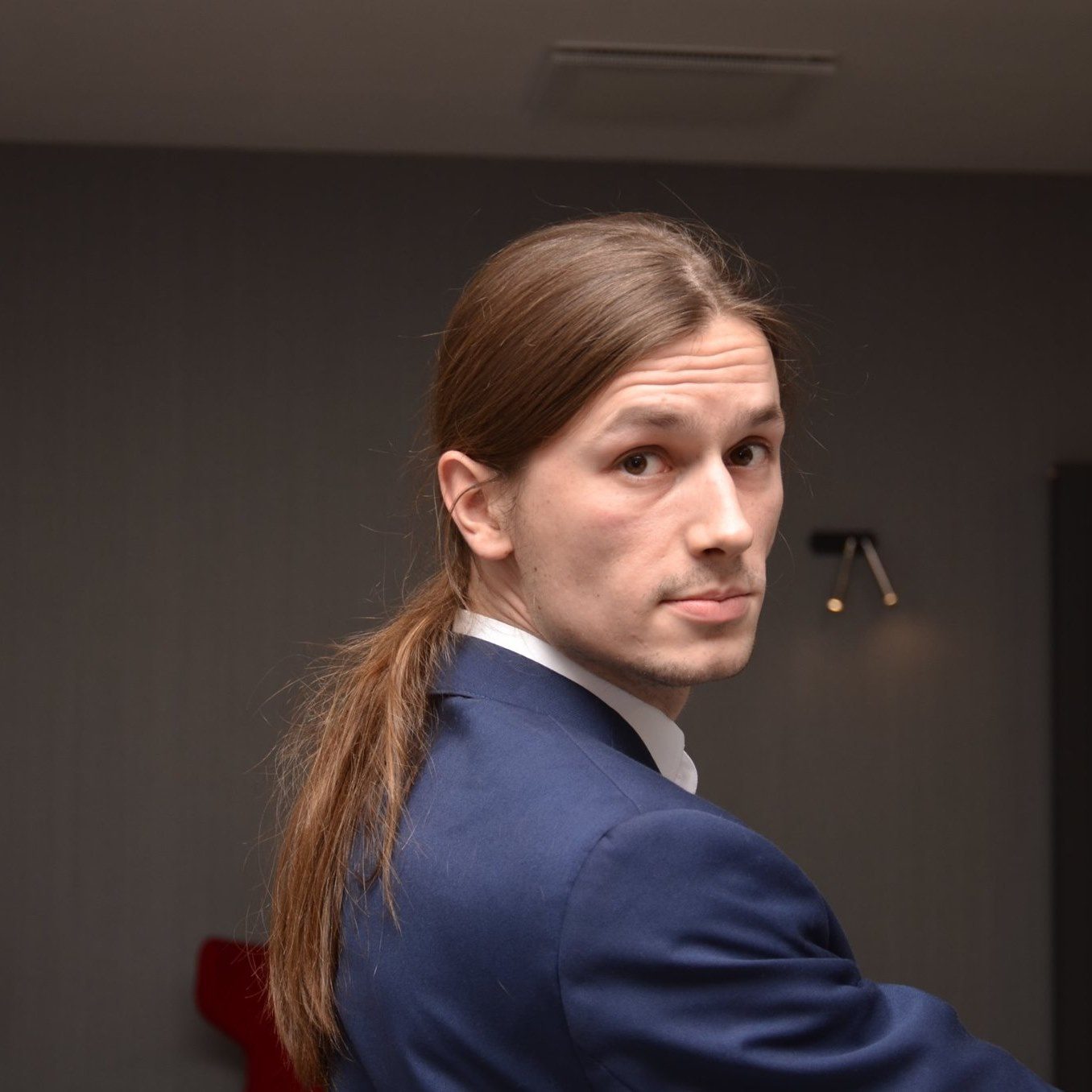 Z dziennikarstwem byłem związany zanim osiągnąłem pełnoletność. Umiejętności nabywałem głównie dzięki własnej inicjatywie, ale też w lokalnych pismach. Od zawsze jestem zaangażowany w pomaganiu lokalnej społeczności. Zawsze dążę do tego, aby tworzone przeze mnie materiały były jak najwyższej jakości.