Dawid Kwiatkowski rozpoczął swoją karierę już jako nastolatek. Obecnie jest jednym z najbardziej popularnych polskich wokalistów. To właśnie on był gwiazdą wieczoru na Dniach Wronek 2022! Po koncercie rozmawiała z nim Julia Adamczak.
Jaką rolę w Twoim życiu odgrywają fani? Niektórzy czekali już od samego rana pod sceną.
Myślę, że pierwszoplanową. Bardzo to doceniam i staram się to pokazywać zarówno na scenie jak i po moich koncertach, że bardzo zależy mi na wszystkich moich fanach. Sam nigdy nie miałem idola, za którym bym jeździł jako nastolatek. Wiem, że oni też poza tym, że jeżdżą dla mnie i dla muzyki, to spędzają super czas przez te całe dni. Są to dla nich wspomnienia, które zbierają i za 20 lat będą mówić: "A pamiętasz, jak pod tą sceną staliśmy tyle godzin?". Ale jaką rolę? Zdecydowanie niesamowicie ważną. Szanuję rękę, która mnie karmi i jestem po prostu wdzięczny za to wszystko.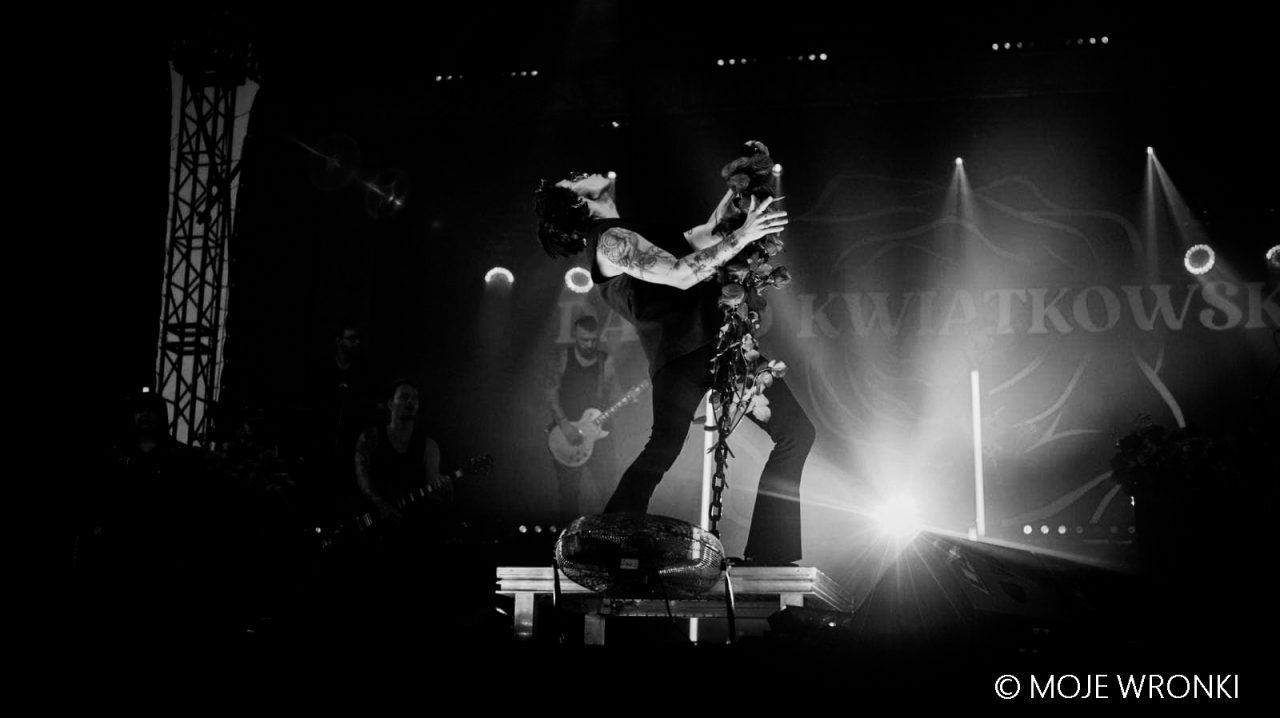 Co najbardziej inspiruje Cię do tworzenia, do kreowania postaci, jaką jesteś i jaką się stajesz?
Żyćko. Chyba to dość banalna odpowiedź. Bacznie obserwuję otaczający mnie świat i niesamowite jest to, że jest mi dane widzieć, jak on się zmienia wokół mnie i jak zmieniają się ludzie. Jest to pewnego rodzaju rotacja, z której ja bardzo korzystam. Natomiast zdecydowanie najbardziej inspirują mnie moi bliscy, o których piszę piosenki. Przykładowo piosenka "Dalej" powstała bez wiedzy moich przyjaciół, pokazałem im ją dopiero, kiedy była gotowa, w momencie, kiedy się napracowałem, a oni nie byli w stanie już odmówić wydania tego utworu, bo cała robota była już zrobiona. Mówiąc szczerze, nie wiem, czy by mi pozwolili ją wydać. Więc tak, inspirują mnie bliscy i po prostu świat.
Czy był taki moment, kiedy przytłoczyła Cię popularność? Jak sobie z tym poradziłeś?
Było kilka takich momentów. Staram się na nich nie skupiać. Są to chwile, w których ja od razu reaguję i faktycznie nie czuję się dobrze. Uważam, że w każdym zawodzie, każdy ma takie momenty, że chociaż na chwilę ma dość. Jeśli robisz to, co kochasz, to okazuje się, że za chwilę ten moment jest tak nieważny, że przychodzą takie, które wynagradzają ci to całe zło, które się wydarzyło. Miałem kilka takich momentów, że powiedziałem sobie do lustra, że już koniec, nie chcę śpiewać i wracam do Gorzowa, ale jestem dzisiaj tu i bardzo mi dobrze.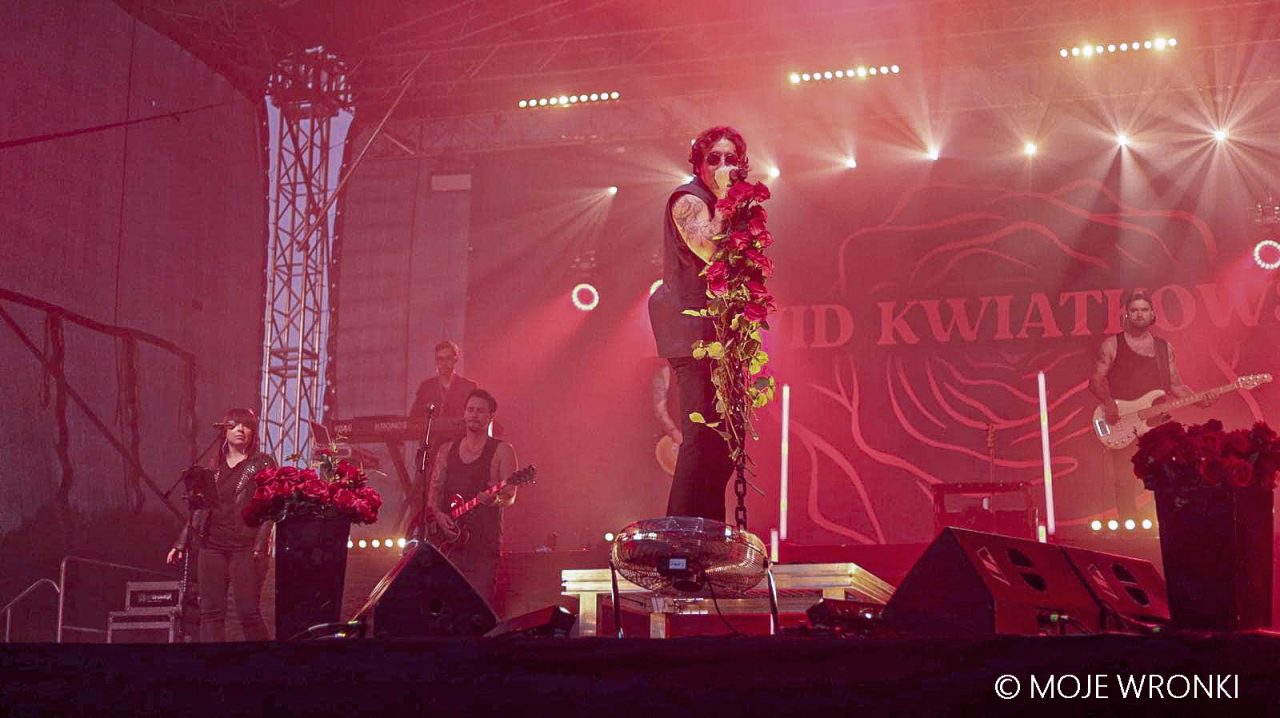 Są dwa momenty w trakcie koncertu, moment wyjścia na scenę i zejścia z niej. Jakie towarzyszą temu emocje i który dla Ciebie jest ważniejszy?
Przy wejściu jest ogromna niepewność. Czy przyjdą? Jacy będą? Czy będą śpiewać? Czy ja dobrze zaśpiewam i będzie im się to podobało. Przy zejściu w mojej głowie jest podsumowanie. Ten to był dobry koncert, ten to był średni z mojej strony, mogłem dać z siebie więcej, a tu się zespół pomylił. To jest moje podsumowanie, schodząc schodami ze sceny już sobie myślę, co mogłem zrobić lepiej. Nigdy nie jest idealnie i nigdy nie będzie – przynajmniej w mojej głowie. Moment zejścia jest dla mnie ważniejszy, w związku z tym podsumowaniem, że mogę sobie odtworzyć jeszcze raz to, co przeżyłem przed chwilą, a przy wejściu tak naprawdę dopiero idę zbierać te wspomnienia, a schodząc, już je wszystkie mam ze sobą.
Z czym kojarzą Ci się Wronki i czy już o nas wcześniej słyszałeś?
Tak. Wronki kojarzą mi się, gdy jako dzieciak, co roku przejeżdżałem pociągiem przez Wronki, kiedy jechałem do Rawicza odwiedzić moją rodzinę. Z Gorzowa przez Wronki, Szamotuły. I zawsze moja babcia mówiła: "O już jesteśmy we Wronkach, to jemy kanapki!". Z tym kojarzą mi się Wronki, a od dzisiaj również z super publicznością!
Dziękuję bardzo za rozmowę!
Dziękuję!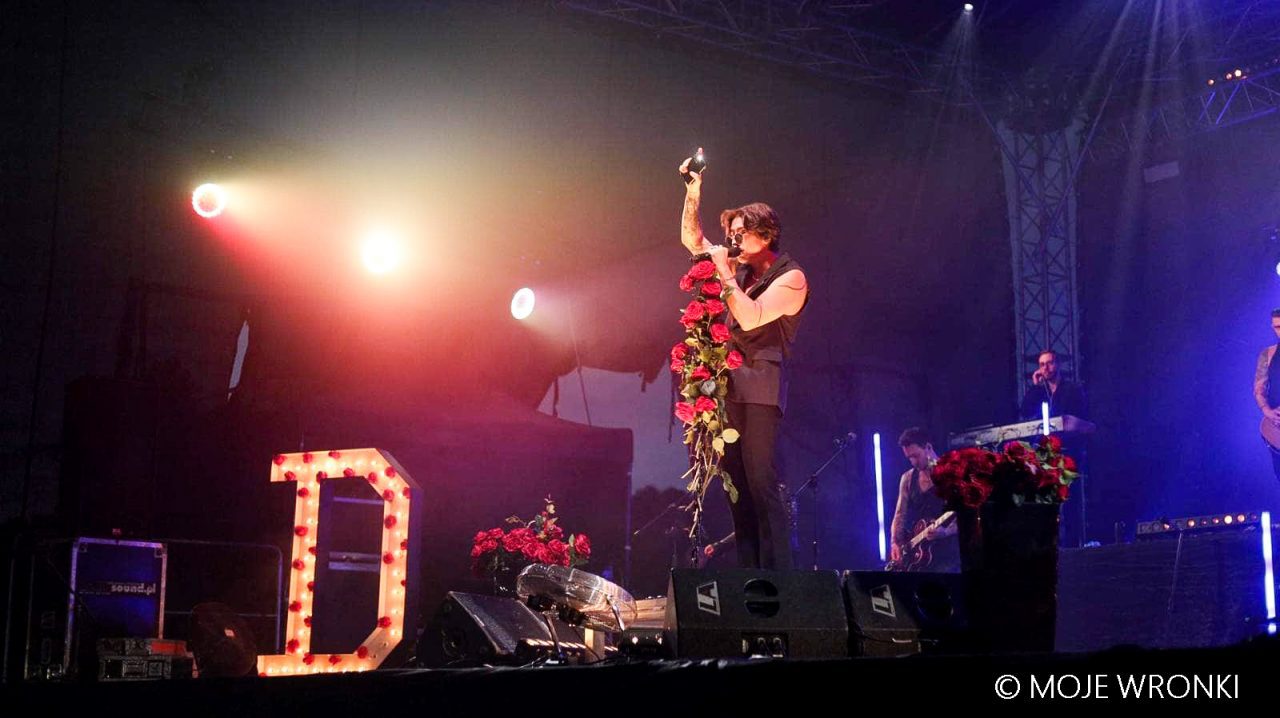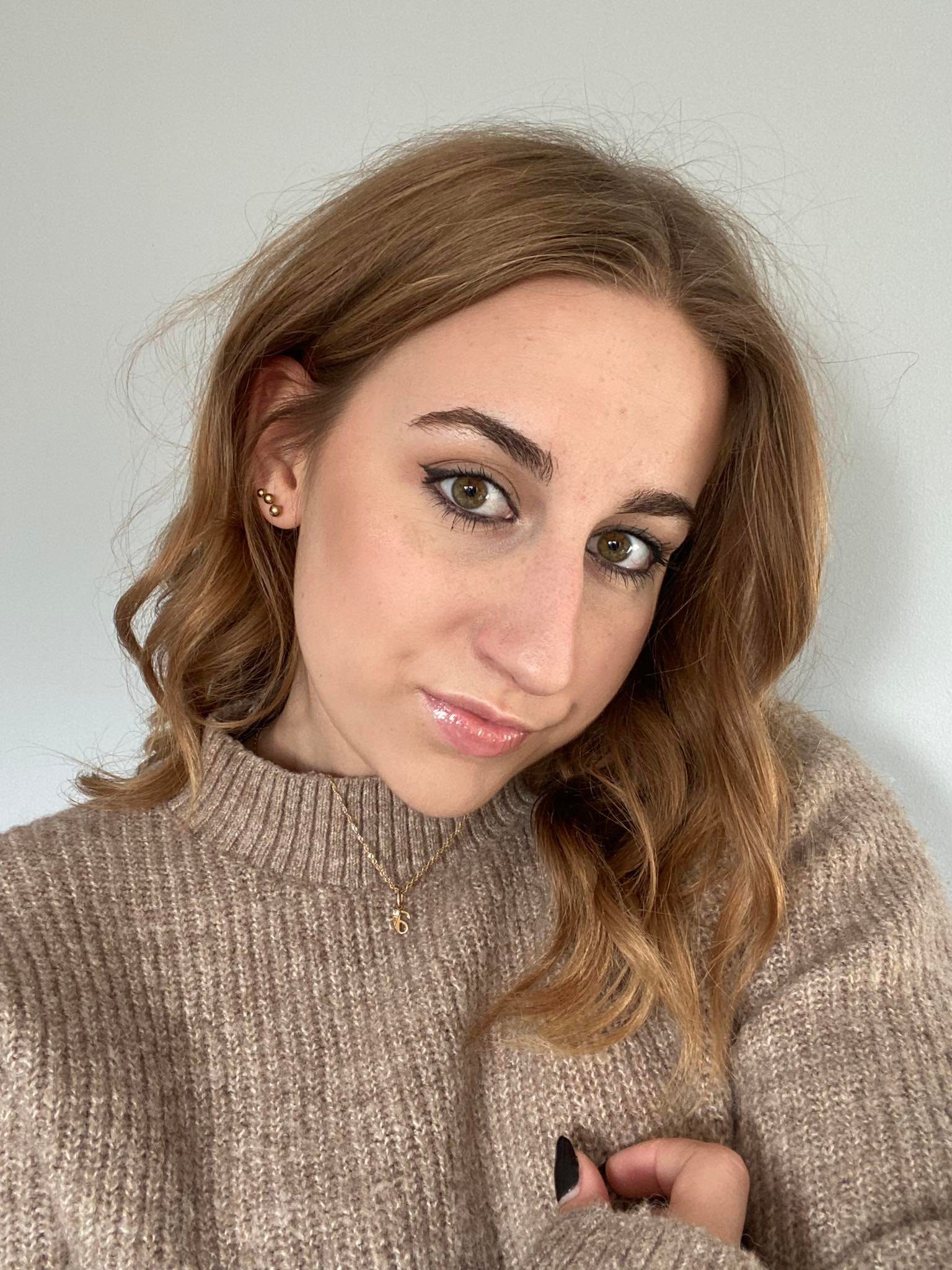 Moja przygoda z dziennikarstwem rozpoczęła się całkiem niedawno, stale się uczę, rozwijam skrzydła i poszerzam horyzonty. Aktywnie uczestniczę w lokalnych inicjatywach i wydarzeniach, które przynoszą mi dużo radości. Nie ma dla mnie rzeczy niemożliwych, każde wyzwanie jest wartościową lekcją.