Wielkopolska Grupa Poszukiwawczo-Ratownicza przygotowała poradnik dla wszystkich lubiących leśne wędrówki. Co zrobić, aby się nie zgubić? Jak się zachować, gdy stracimy orientację w terenie? Odpowiedzi znajdziecie poniżej.
Idziesz na grzyby? Lubisz spacerować po lesie? Przeczytaj, zanim się zgubisz!
1. Zbieraj grzyby w obszarach, które znasz. Unikaj chodzenia w nieznane miejsca, aby uniknąć ryzyka zgubienia się.
2. Zapamiętaj lokalizację, gdzie zostawiłeś samochód/rower. Zbieraj grzyby w pobliżu punktu startowego.
3. Jeśli to możliwe, zabierz ze sobą towarzysza. Jeśli idziesz sam, poinformuj kogoś bliskiego o swoich planach, trasie i spodziewanym czasie powrotu.
4. Sprawdź prognozę pogody – niech ulewa Cię nie zaskoczy!
5. Naładuj telefon i miej przygotowany worek foliowy, który ochroni go przed zamoknięciem w przypadku nagłej zmiany warunków pogodowych. Telefon umożliwia wezwanie pomocy – pod numerem telefonu 112 lub za pomocą aplikacji Ratunek.
6. Pilnuj czasu, aby wrócić przed zmrokiem! Przemieszczanie się nocą po lesie grozi wpadnięciem do rowu lub kanału z wodą.
7. Noszenie właściwego ubrania i obuwia to klucz do uniknięcia kontuzji i problemów z poruszaniem się. Dodatkowo, zapewnij sobie odpowiednią ilość wody i przekąsek.
Jeśli zgubisz się:
1. Nie wpadaj w panikę! Panika może utrudnić podejmowanie racjonalnych decyzji.
2. Zatrzymaj się i spróbuj ocenić swoją sytuację. Zastanów się, czy rozpoznajesz jakieś punkty orientacyjne, które pomogą Ci wrócić na właściwą ścieżkę.
3. Skorzystaj z wyposażenia, które masz ze sobą, takiego jak mapa, kompas, GPS w telefonie. Spróbuj zlokalizować siebie na mapie w oparciu o informacje, które posiadasz.
4. Jeśli masz pewność, że znasz kierunek, w którym znajduje się punkt startowy lub trasa powrotna, zacznij podążać w tym kierunku, stale patrząc na punkty orientacyjne.
5. Nigdy nie przemieszczaj się po zmroku!
6. Jeśli nie jesteś pewien, co robić lub sytuacja się pogarsza, pozostań w miejscu, zadzwoń pod numer alarmowy 112. Służby ratunkowe mają procedury poszukiwania osób zaginionych.
W jednostce OSP Wronki działa grupa, która oprócz odpowiednio przeszkolonych osób w zakresie poszukiwania i ratownictwa, posiada psy wyszkolone do poszukiwania osób w terenie otwartym.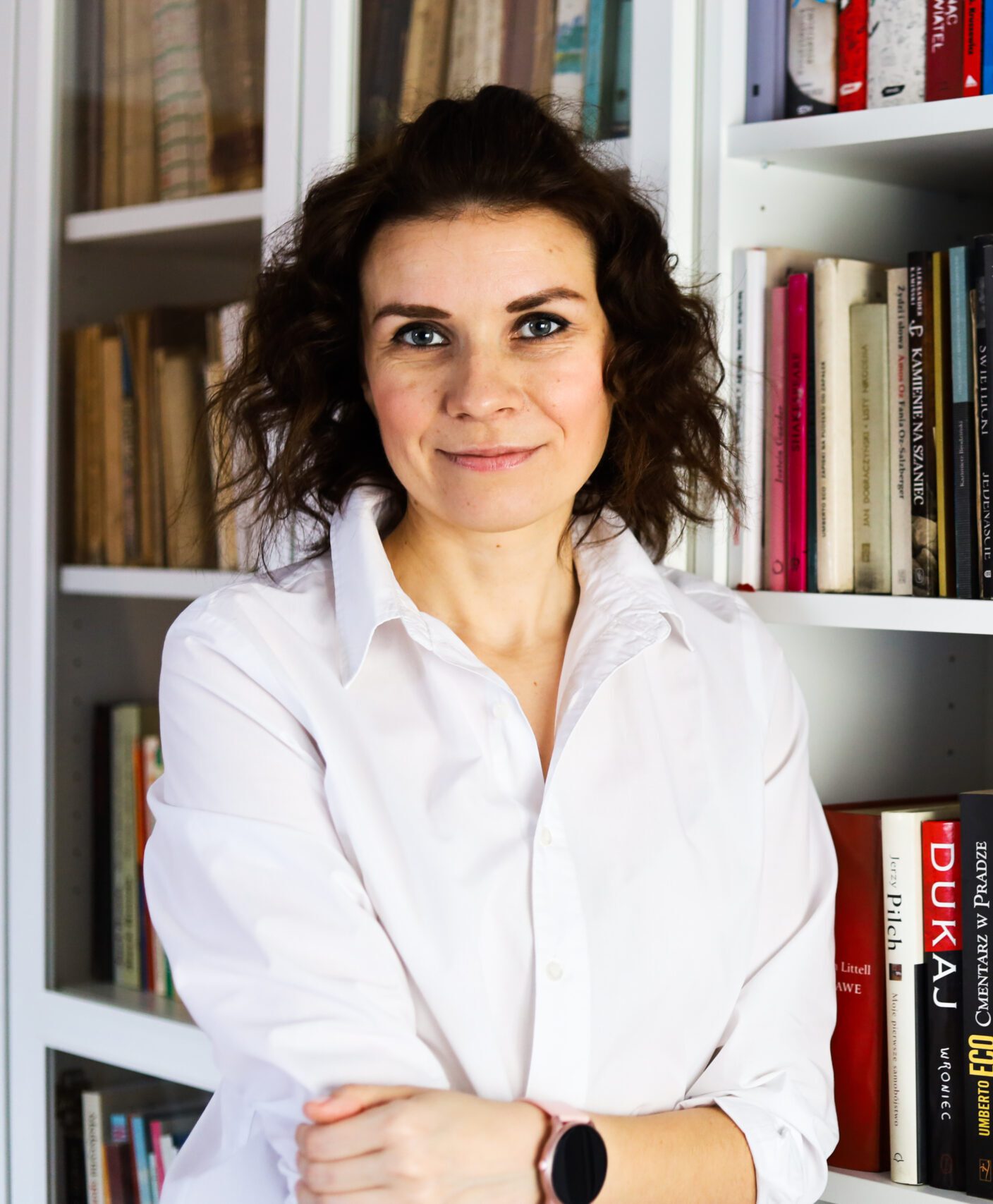 Choć jestem z wykształcenia polonistką zawsze bardziej fascynował mnie teatr niż dziennikarstwo. Współpracę z portalem rozpoczęłam od korekty tekstów. Zaangażowanie w działania lokalnej społeczności zmotywowało mnie do pisania artykułów o tym, co ważne, dobre i budujące relacje społeczne.