Poniedziałek, 24 czerwca, godzina 14., gdzieś w Leśnictwie Smolnica, około 26 stopni Celsjusza. Strażacy walczą z pożarem lasu, wtedy wchodzi on, cały na czerwono.
Od początku swojej działalności jako bloger, kandydat do Rady Miasta i Gminy – Artur Graś za swój cel powziął utrudnianie funkcjonowania straży pożarnej. Nie będzie dla Czytelnika zapewne zaskoczeniem, że ten człowiek wśród strażaków nie jest zbyt lubiany. Zresztą to niejedyne służby, z którymi ów bloger ma już na pieńku.
Walka z pożarem, wysoką temperaturą, zmęczeniem, świadomością, że gdzieś w pobliżu jest podpalacz, a w dodatku pojawienie się blogera na miejscu, jeszcze bardziej wzmogła złość w szeregach, obecnych na miejscu akcji, służb. Wypytywanie o szczegóły akcji strażaków, kręcenie się po terenie prowadzonych działań gaśniczych i robienie zdjęć na pewno nie pomagało służbom w trakcie działań.
Dodatkowo tłumaczył się, że przyszedł pomóc w łapaniu podpalacza. Dwie godziny po zauważaniu ognia… no brawo. Potrafi wciskać kit jak rasowy polityk. Co ciekawe była to jedyna osoba postronna, będąca na miejscu pożaru w trakcie poszukiwań podpalacza. Jeśli, być może, przyszły radny w taki sposób chce "pomagać", to może się okazać, że bardziej zaszkodzi.
Dlaczego Graś jest tak niepopularną osobą wśród społeczności strażackiej? Wykorzystuje strażaków do swojej walki politycznej. Gdyby swoją wiedzę czerpał z praktyki, a nie z tego, co wyczytał, to wiedziałby, że bez wozów bojowych OSP Chojno i OSP Jasionna lasy w Puszczy Noteckiej byłyby niemal bezbronne. Niestety dla kandydata na radnego cele polityczne są ważniejsze od zdrowego rozsądku.
Autor na swoim blogu zwraca uwagę, że część wozów bojowych, będących na wyposażeniu OSP, nie ma certyfikatu dopuszczenia CNBOP. Chodzi o samochody OSP Chojno, OSP Jasionna i OSP Wronki. Na swojej stronie zasypuje czytelników ogromną ilością dokumentów.
Jednostka Certyfikująca CNBOP-PIB prowadzi procesy dopuszczenia wyrobów służących zapewnieniu bezpieczeństwa publicznego lub ochronie zdrowia i życia oraz mienia, wprowadzane do użytkowania w jednostkach ochrony przeciwpożarowej oraz wykorzystywane przez te jednostki do alarmowania o pożarze lub innym zagrożeniu oraz do prowadzenia działań ratowniczych, a także wyrobów stanowiących podręczny sprzęt gaśniczy.
Przedmiotowa działalność prowadzona jest w ramach posiadanej przez CNBOP-PIB akredytacji Polskiego Centrum Akredytacji nr AC 063

czytamy na stronie CNBOP
Koszt badań to 40 tysięcy złotych za każdy wóz bojowy. W przypadku wozów Jasionny i Chojna, kwota wydana na CNBOP byłaby niemal połową ceny nabycia wozów. Warto zaznaczyć, że ten dokument dotyczy samej tylko zabudowy pojazdu, czyli tego, co ze sobą wozi. Inną sprawą jest kwestia okresowych badań technicznych. Te, wszystkie wozy przechodzą i są cały czas dopuszczane do ruchu. Więc ciężko tutaj zrozumieć tłumaczenia blogera, że chodzi mu o nasze bezpieczeństwo.
Jak już ustaliliśmy, certyfikat jest obowiązkowy. Ale czy pomaga w ratowaniu ludzkiego życia i mienia? Oczywiście, że nie. Jest to pomysł rządzących, aby zwiększyć kontrolę nad tym, jakie wozy trafiają do podziału bojowego jednostek OSP. Co sprawia, że przy ograniczonych funduszach OSP w całej Polsce jednostki nadal jeżdżą 30-40-letnimi wozami bojowymi, bez szans na zakup nowych, drogich wozów.
Myślicie, że ten problem dotyczy tylko Wronek? Otóż nie. Ten dokument spędza sen z powiek strażakom w całej Polsce. Rzeczywistość wygląda tak, że jeśli władze strażackie w tej chwili zdecydowałyby o wycofaniu wozów bez certyfikatu, to 70% pojazdów pożarniczych w Polsce, wyprodukowanych przed 2014 rokiem nie mogłaby wyjeżdżać do zdarzeń. Tylko komu to na rękę? Komu to potrzebne, skoro wszystkie pojazdy dopuszczone są do ruchu drogowego, a to często najbardziej niebezpieczny etap akcji ratowniczo-gaśniczej. Dojazd do miejsca zdarzenia i powrót, większość wypadków wozów strażackich zdarza się właśnie wtedy.
Kolejną sprawą jest to, że samochodów, służących strażakom z Jasionny i Chojna, nie sprowadzono z Francji, jako pojazdów powypadkowych czy ściągniętych ze złomowiska. Tymi wozami jeździli francuscy strażacy i zostały sprzedane. Francja jest bogatszym krajem i im łatwiej kupować nowsze wozy. Władzom Wronek udało się zrobić niezły interes. Stosunkowo małym kosztem udało się zakupić pojazdy o świetnych parametrach i właściwościach, idealnie wpasowanych w region działań ich jednostek.
Na przykładzie Wronek praktyka udowadnia, że certyfikacja jest co najmniej ułomna. Artur Graś przekonuje, że pochodzące z Francji wozy bojowe Jasionny i Chojna stwarzają zagrożenie dla ratowników. Bzdura, i to kompletna. Gdyby nie te samochody i ich załogi straty w poszyciach leśnych podczas niedawnych pożarów byłyby znacznie, znacznie wyższe.
Gdyby nie specyficzne właściwości terenowe tych pojazdów, strażacy mieliby trudności, żeby sprawnie dostać się w trudno dostępne miejsca pożarów na terenach leśnych. Nie mówiąc już o tym, że zabezpieczają one rozległe połacie Puszczy Noteckiej. Jak wcześniej wspomniałem, bez tych pojazdów północ gminy byłaby bezbronna.
A niestety niebawem może do tego dojść. Dzięki "uprzejmości" wronieckiego blogera, sprawa wozów trafiła do prokuratury i jest badana przez policję. Lada dzień może dojść do sytuacji, że cała północna część gminy oraz Puszcza Notecka zostaną bez zabezpieczenia pożarowego. Przypominam, że w czerwcu nie spadło za dużo deszczu. W dalszym ciągu w lasach utrzymuje się bardzo niska wilgotność ściółki i wysokie zagrożenie pożarowe.
Już teraz strach zagląda w oczy ludziom odpowiedzialnym za sprawy bezpieczeństwa. Sama myśl o tym, do czego może doprowadzić wycofanie wozów, jest przerażająca. Z czego bloger chyba nie zdaje sobie sprawy. Zobrazujmy, jak to będzie wyglądało.
Jeśli OSP Chojno i OSP Jasionna nie będą mogły wyjechać do akcji, pozostaje tylko OSP Rzecin, która z uwagi na braki kadrowe w jednostce, rzadko wyjeżdża. Każdy z tych samochodów wozi ze sobą przynajmniej 2000 litrów wody. We Wronkach zostaje miejscowa jednostka oraz Amica, a na drugim końcu gminy OSP Kłodzisko.
Pamiętajcie, że może też dojść do ponownego zamknięcia mostu. Przed rokiem była to kwestia godzin od wydania decyzji do postawienia znaków zakazujących wjazdu na przeprawę. Załóżmy, że dochodzi do zamknięcia mostu i wycofania jednostek. Wtedy osoby potrzebujące pomocy muszą liczyć na OSP Piotrowo, OSP Sieraków, OSP Miały czy OSP Krucz. Zgadnijcie, ile czasu zajmie im dojazd do Wronek czy do naszych lasów…
Nie będę tutaj opisywał zapotrzebowania i istoty posiadania w OSP Wronki pojazdu drabinowego z podnośnikiem, bo każdy trzeźwo myślący człowiek zgodzi się, że ten pojazd jest niezbędny na naszym terenie. Bez niego poziom bezpieczeństwa w naszym regionie byłby znacznie niższy. A kandydat do rady również zainteresował się tym samochodem i najwyraźniej pragnie jego wycofania.
W swojej krucjacie przeciwko strażakom bloger nie bierze pod uwagę konsekwencji ewentualnego wycofania z podziału bojowego wspomnianych wozów. Zdaje się, że najważniejsze są dla niego konsekwencje polityczne – według niego władze Wronek i OSP złamały prawo. Graś nie oferuje rozwiązań, ważniejsze jest kto i na jak długo mógłby iść do więzienia. A to, że cały schemat zabezpieczenia gminy i Puszczy Noteckiej zostałby położony na łopatki, chyba jest nieważny. Co gorsze, bloger jest przekonany, że jego działania służą bezpieczeństwu ratowników i mieszkańców. W którym miejscu?
Nawet jeśli Grasiowi zależałoby, aby naszym jednostkom zakupiono nowe wozy, to trudno będzie mu to osiągnąć. Konfliktowość i szukanie wrogów nie pomaga w załatwianiu spraw dla lokalnej społeczności. Musicie zdać sobie sprawę z tego, że zakup nowego wozu bojowego dla jakiejkolwiek OSP, to nie jest wybranie się do najbliższego salonu samochodowego. Każdy wóz jest zamawiany pod indywidualne potrzeby zamawiającego. Klient mówi, czego potrzebuje, potem dopiero szukany jest wykonawca. I tutaj wchodzą też polskie przepisy, dotyczące przetargów, na pewno również kwestie ewentualnych dotacji, no i władze straży pożarnej muszą jeszcze chcieć zamówić takie wozy. To kwestia przynajmniej pół roku i mówimy tylko o samej biurokracji.
"Fajnie" działa ten bloger. Jednego radnego już się pozbył. Burzy skuteczny sposób działania straży pożarnej. Jeśli wejdzie do rady i nadal będzie skupiał się na tym, kogo zniszczyć, a nie na tym, co można zrobić dla mieszkańców, to nic się nie zmieni. Północ gminy nadal będzie zaniedbana i zapomniana. I w dodatku pociągnie za sobą ochronę przeciwpożarową w gminie.
Kto chce mieć takiego reprezentanta? Człowiek, któremu przedstawiciel grupy zawodowej o jednym z największych wskaźników zaufania nie chce podać ręki, nie może reprezentować sobą zbyt wiele. A jeśli dopnie swego i pozbędzie się wozów strażackich, tak bardzo istotnych w strategii ochrony ludności i mienia, to ludzie powinni wiedzieć, dzięki komu akcja ratownicza była mniej skuteczna niż zazwyczaj.
Strażacy nawet w spokoju nie mogą jechać zatankować swoich pojazdów na stacji benzynowej. Wtedy pojawia się Artur "uprzejmie donoszę" Graś ze swoim aparatem i nagrywa codzienne działanie straży. Prowokuje druhów. Wyobraźcie sobie sytuację, że na ulicy zaczepia Was nielubiana osoba. Zaczyna agresywnie z Wami rozmawiać i w dodatku ma w Waszym kierunku wyciągniętą kamerę i nagrywa Was. Czulibyście się komfortowo? Pewnie nie. Tak czuli się niedawno strażacy, próbujący przekonać Grasia, że popełnia błąd swoimi czynami.
No, ale cóż. Jak rozmawiać z kimś, kto wygrażał strażakom, że "się za was wezmę". Dyskusja człowieka ze ścianą.
Skoro tak chętnie rzuca z rękawa paragrafami, to niech przeczyta, czym jest cytat. Bo na pewno nie zrobieniem zrzutu ekranu całego artykułu z naszej strony i puszczeniem u siebie. W mojej opinii to jest kradzież.
Jeśli jednak wzorce czerpie od polityków i swojej promotorki, to tak to będzie niestety wyglądało. Z negatywnym skutkiem dla bezpieczeństwa, ludzi i gminy.
Czym strażacy sobie na to zasłużyli?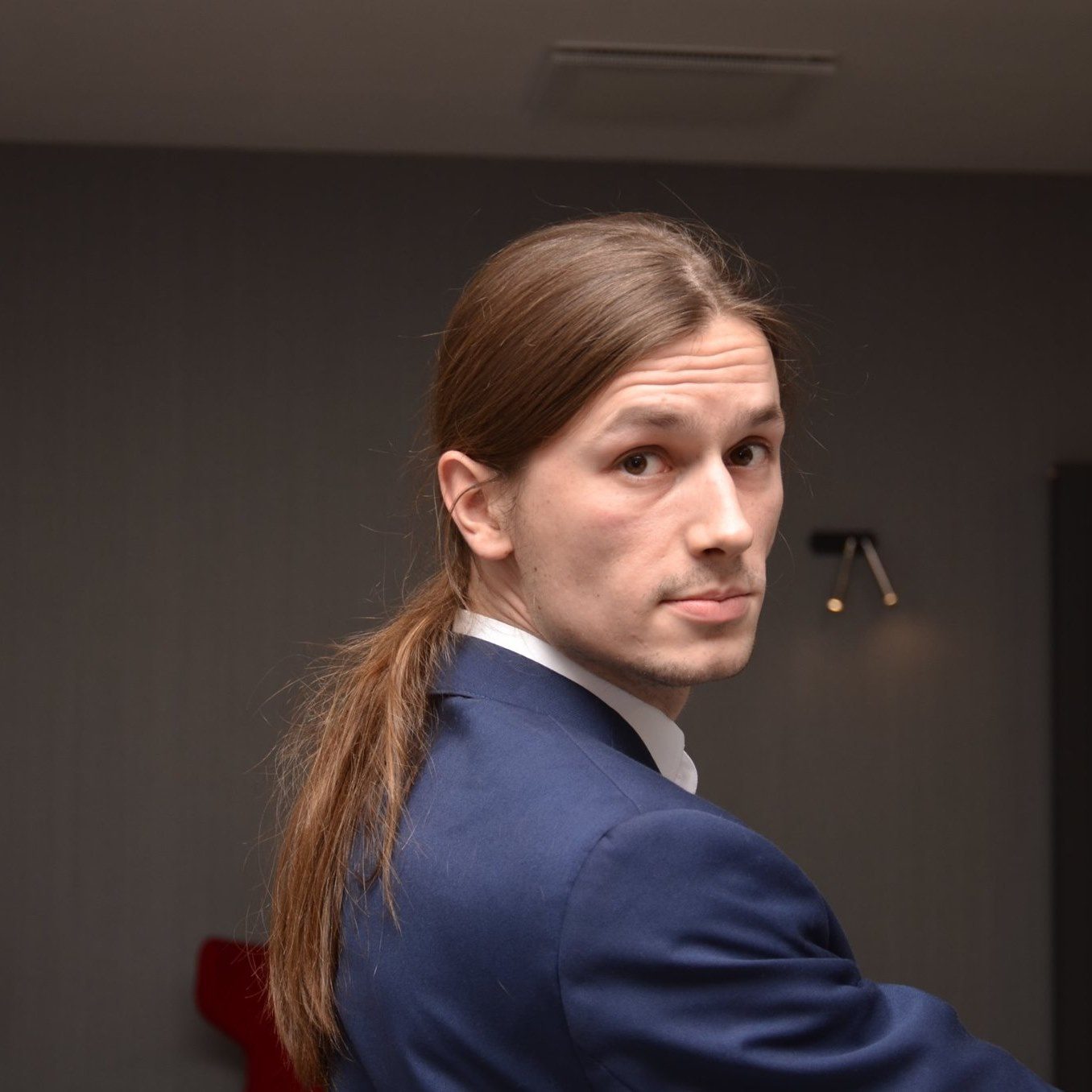 Z dziennikarstwem byłem związany zanim osiągnąłem pełnoletność. Umiejętności nabywałem głównie dzięki własnej inicjatywie, ale też w lokalnych pismach. Od zawsze jestem zaangażowany w pomaganiu lokalnej społeczności. Zawsze dążę do tego, aby tworzone przeze mnie materiały były jak najwyższej jakości.